News
Congratulations to Michal Kejak on Being Named Professor at Charles University!
22 December, 2022
Charles University has 23 new professors as of last week. One of them is CERGE-EI's Associate Professor with Tenure Michal Kejak. Our sincere congratulations!
On Monday, 28 November 2022, the President of the Czech Republic named new professors. Three weeks later, on 19 December, 2022, they received their decrees from Education Minister Vladimír Balaš during a ceremony at the Carolinum – the historic heart of Charles University.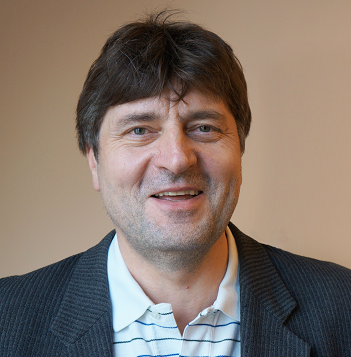 Michal Kejak has been an Associate Professor with tenure at CERGE-EI (under US permanent charter) and a member of the Executive and Supervisory Committee of CERGE-EI since 2007. He has been a Professor at CERGE, Charles University since 2022, and a Senior Researcher at the Economics Institute of the Czech Academy of Sciences (EI) since 2008. He served as Director of CERGE, Charles University, and EI (2014–2018) and as Deputy Director for Research of CERGE and EI (2010-2013 and 2003–2005).
Michal received a Master of Science in Technical Cybernetics from Czech Technical University, Prague, Faculty of Electrical Engineering, Department of Control (with distinction and Dean Honor for study results and Diploma paper). He received a CSc. (Ph.D.) in Technical Cybernetics from Czech Technical University in Prague, Faculty of Machine Engineering, Department of Automatic Control, and an MA in Economics from Central European University, Prague, awarded by the State University of New York, Albany, NY. Michal was a Visiting Scholar at New York University, a Visiting Professor at Columbia University, a Fulbright Visiting Scholar at New York University, Adjunct Faculty Ph.D. program at Cardiff Business School. He was a Temporary Consultant at World Bank. Michal's research work has been published in many leading economics journals, including the Journal of Economic Theory, Review of Finance, the Journal of Human Capital, Economica, and others, as well as in books.
Michal's research interest lies in the fields of macroeconomic theory, monetary models, growth and business cycle models, heterogeneous agent models, numerical methods in macroeconomics.