News
Silvester van Koten: We Need to Address the Shortage of Oil and Gas
30 June, 2022
Russia's invasion of Ukraine has boosted the already high prices of oil and gas in the European Union. How come the energy situation in the EU is so dependent on Russia? What are the prognoses for energy costs and related costs of living for the near future? In Talking Economics, Katarína Stehlíková chats with Silvester van Koten about War on Ukraine's effect on European energy.
"The main factor that impacts the market is the fact that Europe and America and allied countries have decided to stop buying gas and oil from Russia. We see an effect everywhere. Oil prices are higher, gas price is 10 times the normal price and increasing. This also reflects on electricity costs, because electricity is always set by the most expensive producer and this is usually gas," Silvester explains: "The problem is not directly the high prices, but what high prices indicate and that is oil and gas shortages."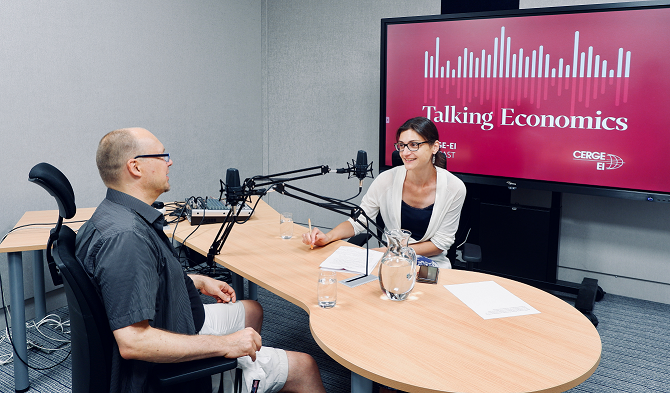 Silvester van Koten is a CERGE-EI PhD Alumnus and senior researcher at the Faculty of Social and Economic Studies, University of Jan Evangelista Purkyně. He specializes in Energy Economics and Economics Experiments with a special interest in economics of electricity markets, renewables, and regulation.
You can listen to Talking Economics on Spotify, Google Podcasts, Apple Podcasts, and YouTube.