News
IDEA Talks: Family Policy in the Czech Republic
10 December, 2021
How much does the Czech Republic invest in family policy compared to other OECD countries? Are the new government's plans heading in the right direction? In IDEA Talks (in Czech), David Klimeš and Filip Pertold talk about these topics.
Among other things, the newly formed government wants to support part-time jobs by reducing insurance premiums. Filip Pertold would generally agree with this principle: "However, it must go along with a systemic change in the tax system, which is not well established. I am a little apprehensive about this promise. I'm afraid it's not fiscally sustainable."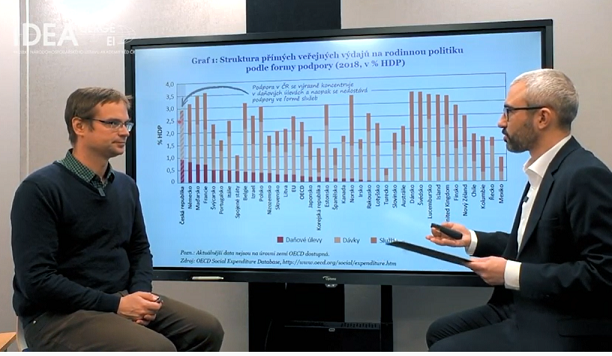 Filip Pertold is CERGE-EI's Alumnus, a CERGE-EI researcher, and research coordinator in the academic think-tank IDEA. Filip has also worked as a researcher at Aarhus University in Denmark, at the World Bank, and at the University of Illinois.
Watch IDEA Talks (in Czech).