News
Graduation Ceremony 2023
29 May, 2023
Congratulations to our new graduates and wish them all the best in their future lives!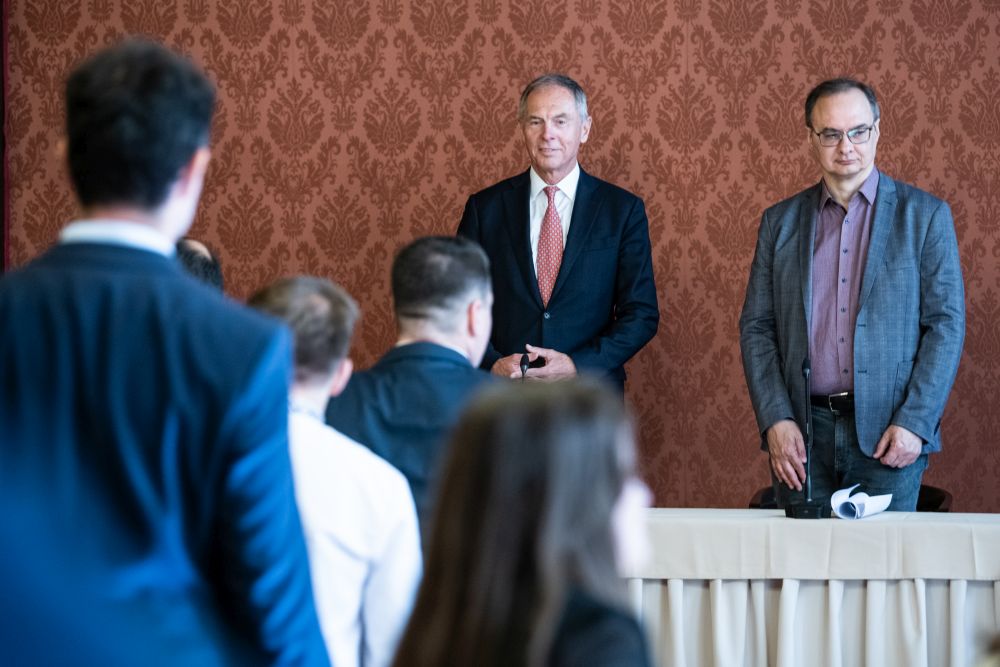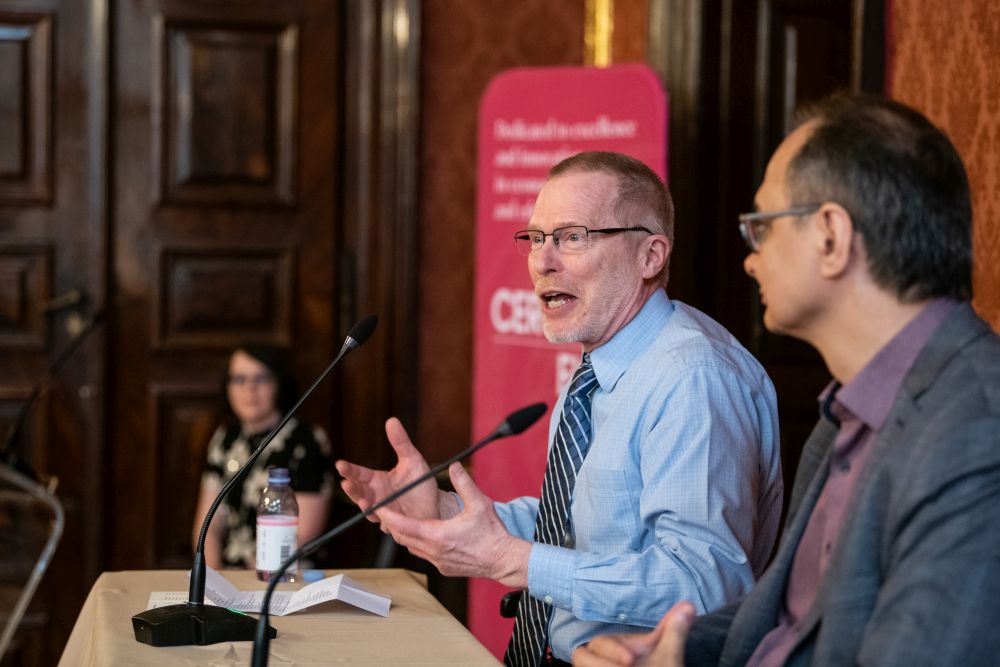 The CERGE-EI Community grows at every graduation and we cannot be more proud.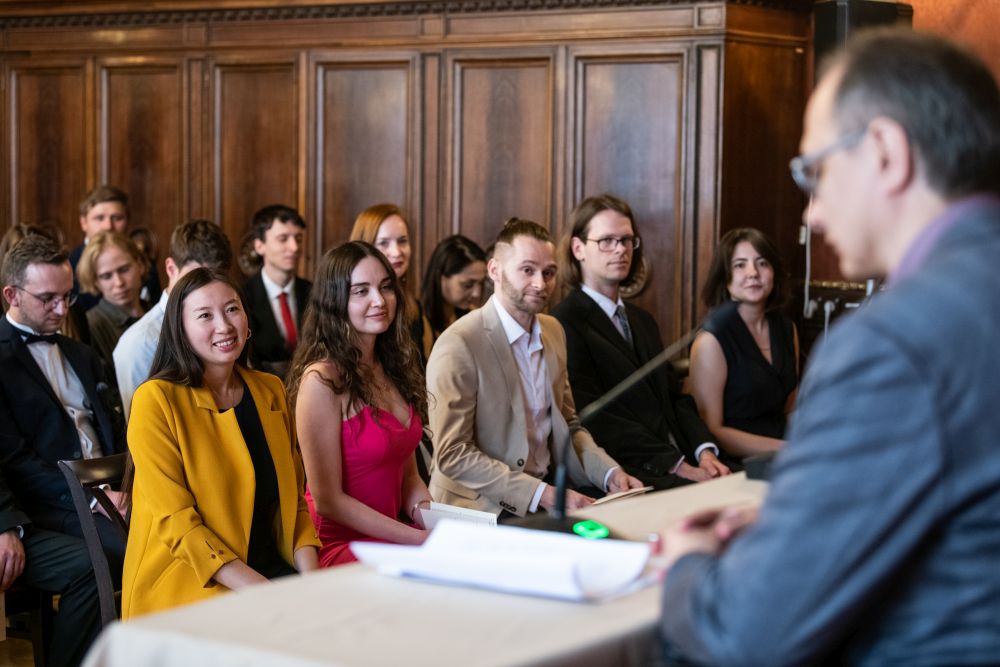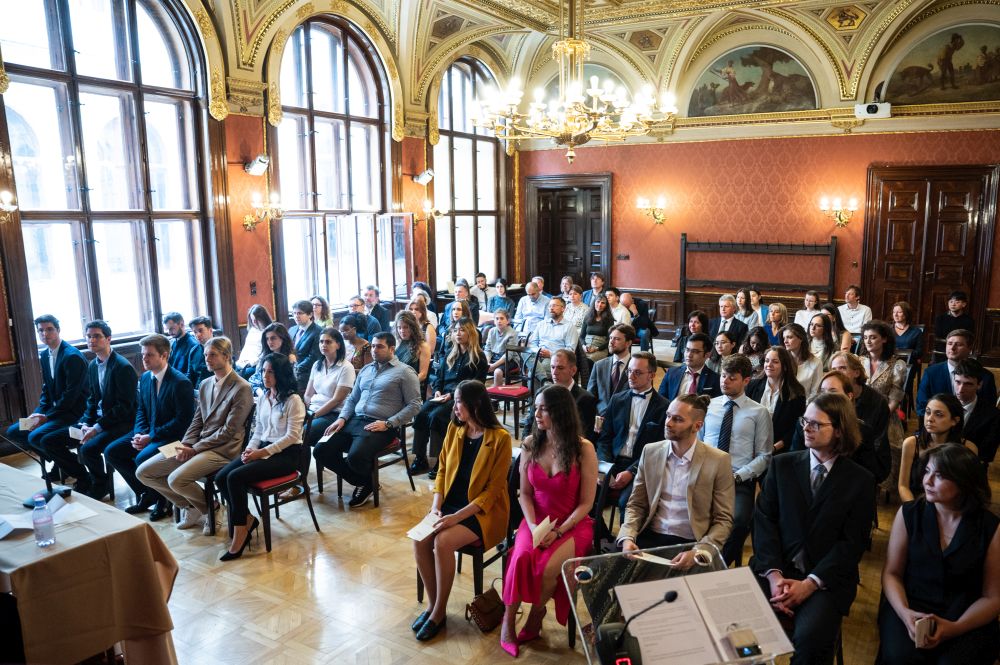 Congratulations to all the new graduates, and best of luck for your future endeavors.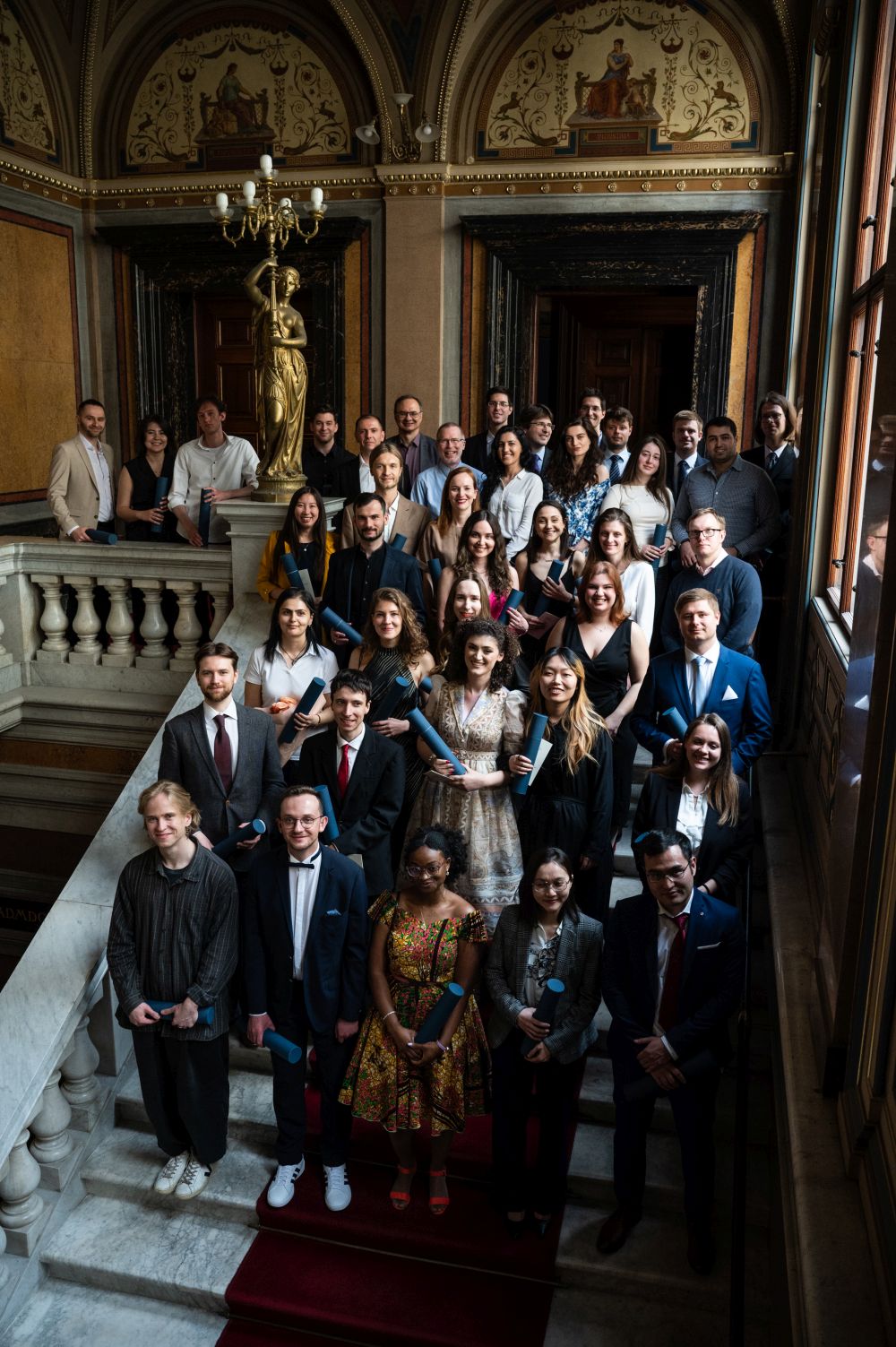 "For many of us, our CERGE-EI studies overlapped the turbulence of a global pandemic. There is no doubt that the lives of all were completely transformed as we embraced the loneliness of quarantines and the uncertainties of a health crisis. I must applaud, however, the students, including my amazing cohort, that began their first year in lockdown, forcing them to adapt to a new reality. Nothing would have prepared us to deal with the discomfort of online education, where the new faces of our professors and classmates were confined to the small screens of Lifesize and Zoom. We are thankful for the endless attempts of our professors and teaching assistants for their bizarre-yet-unique approaches, making classes a bit more interesting. The boundaries between home and university blurred, all while adjusting to the absence of face-to-face interactions. As one of our senior colleagues pointed out during our econometrics sessions in the first year, we had "only experienced the bad side of CERGE-EI"; and hence, our journey had become the "yin" without the "yang". [...] I remember how when we all first met, tens of us would gather for tea and gossip in our small dorm rooms, how our weekly walks around the Hostivar lake were our only source of sanity, and how as a joke we'd say we're acquiring a PTSD in Economics instead of a PhD. We were so eager to learn from and with each other, as we knew this was the closest thing to a family environment that we would get. Today, I would like for us to acknowledge that our patience, loneliness, and hard work paid off. Today, we are proud and loud! "
Graduation Ceremony May 26, 2023, a part of speech by Sofiana Sinani