News
Cafedu: Coffee and Study by Iva Pejsarová
14 August, 2014
Iva Pejsarová, a CERGE-EI PhD student, has recently opened a brand new coffeehouse with a study room. She was inspired by the study rooms in library she often visited while studying in England. After her return to Prague she lacked a place where one could study undisturbed but at the same time feel cozy and engaged.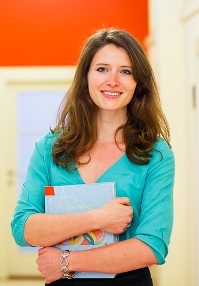 She created the Cafedu project–a coffeehouse with a 24/7 study room. Her idea attracted an investor, Karel Janeček, famous Czech businessman and philanthropist, a member of Nadace CERGE-EI. If you need to study and/or you would like to enjoy some good coffee, visit Cafedu. It's located in Škrétova street, just opposite the National Museum and a few minutes' walk from CERGE-EI.
See the Cafedu picture gallery and more on its Facebook profile and website.