News
Experientia Foundation Visits CERGE-EI
27 July, 2021
It was an honor to welcome a rare visit from the Experientia Foundation to CERGE-EI, which in 2020 supported the IDEA think tank at CERGE-EI with an extraordinary donation to the "IDEA Anti COVID-19" project.
The contribution from the foundation, founded by scientists Hana and Dalimil Dvořák, was important financial help. The IDEA Anti COVID-19 project was created to make recommendations that can help mitigate the impact of the coronavirus pandemic on Czech society.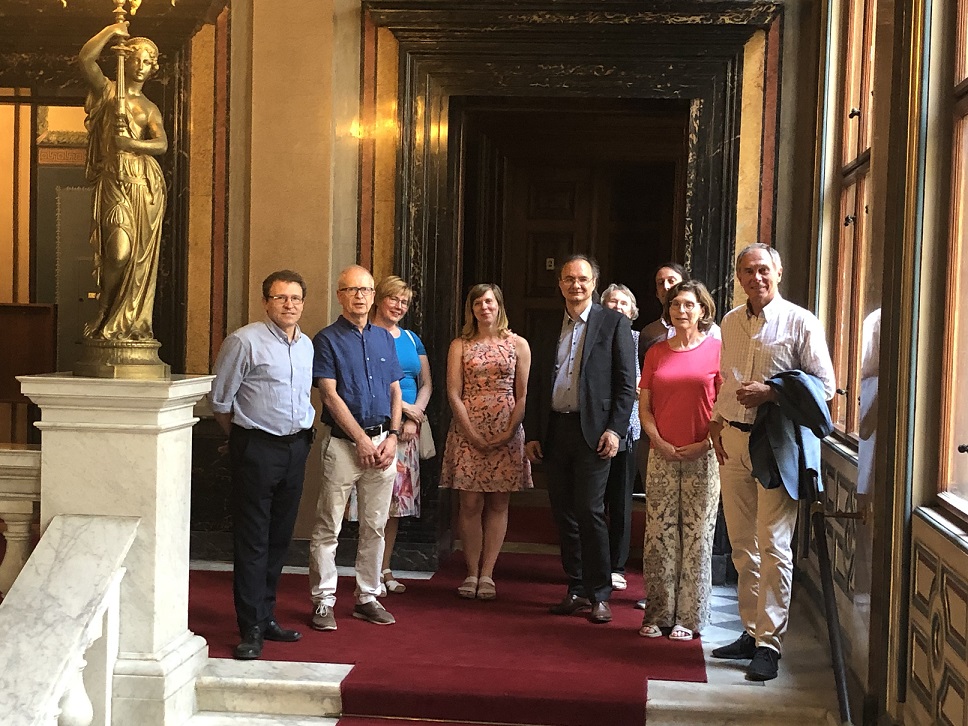 Within the framework of the Anti COVID-19 project, the IDEA think tank has published a number of studies aimed at increasing the effectiveness of testing, the parameters of epidemiological models, behavioral insights into preventive measures, and investigations into the reactions of Czech households to the restrictions imposed. Dozens of scientists with links to CERGE-EI have been involved in the project. More information on the Anti COVID-19 project can be found here.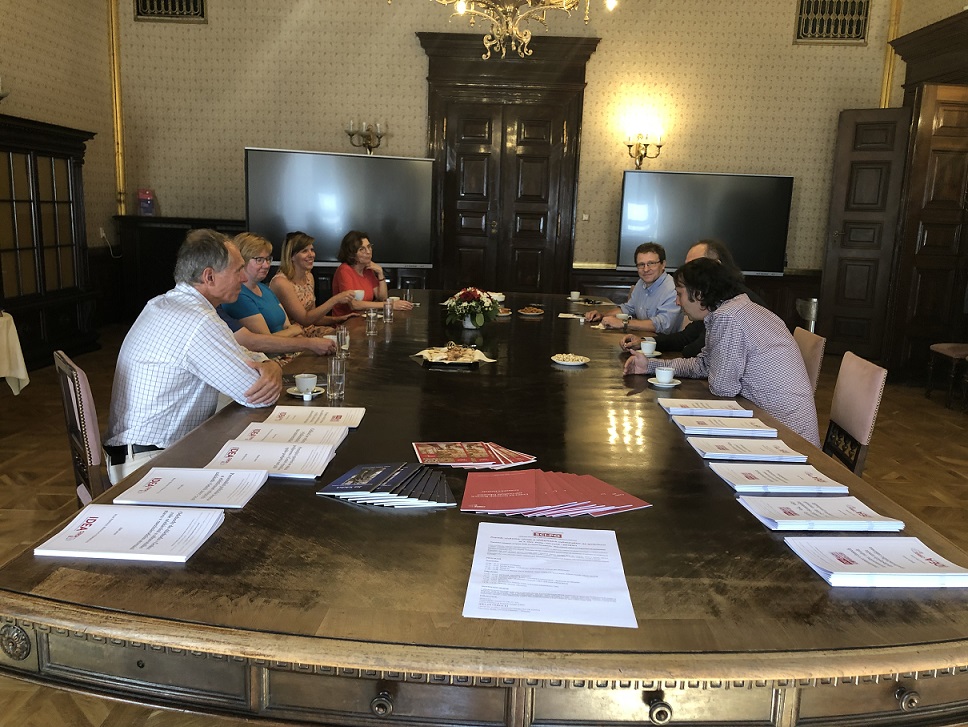 The Experientia Foundation supports young scientists in the field of organic, bioorganic and medicinal chemistry on internships abroad and in the Czech Republic through scientific start-up grants.