News
LSE Student Charoo Anand won the 5th NET Competition
10 June, 2019
Four great presentations were given on Friday, 31 May, by the finalists of the 5th annual round of the New Economic Talent competition.
The evaluation committee (Randall Filer, Hunter College and the Graduate Center, City University of New York, Marek Kapicka, Associate Professor with tenure at CERGE-EI, and Ctirad Slavík, Assistant Professor at CERGE-EI), chose Charoo Anand (London School of Economics) as the winner.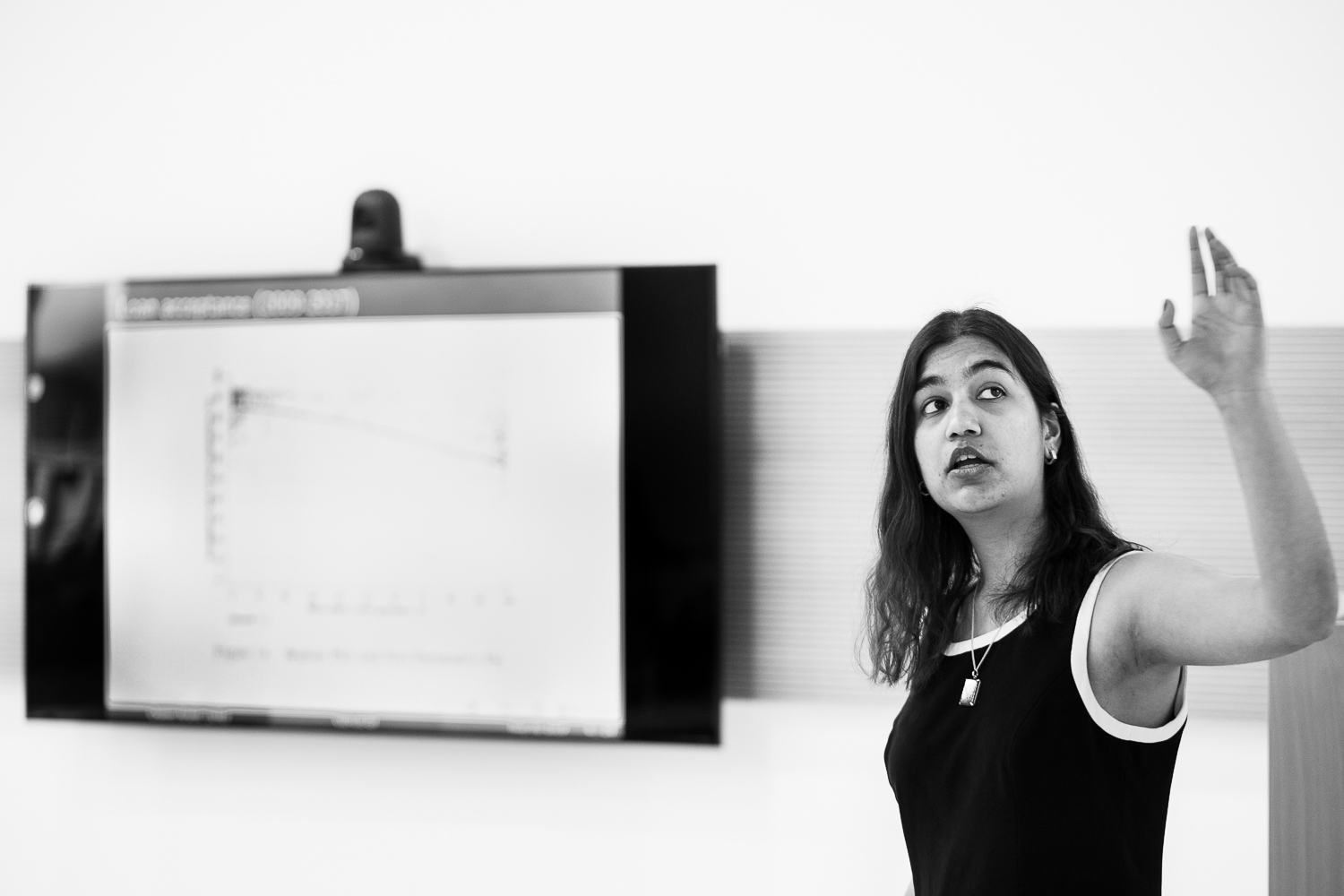 To mark the 5th year of the NET competition all the former finalists were invited to come back to Prague to meet up, talk about their research, exchange experience and enjoy the annual Graduation Gala.
We were happy to welcome Sitong Ding, Sebastian Beung, Kyong Woong Koh, Michal Šoltés, José Javier Domínguez Ramírez, Daryna Brazhnyk and Salim Turdaliev among us.
Our thanks go to all who took part in the competition this year, and special congratulations to the finalists on their excellent work.
Winner:
Charoo Anand (London School of Economics): Do Mortgage Lenders Discriminate Against African American Areas? An Instrumental Variable Approach
Second place:
Maksim Bakhtin (New Economic School): Selling Information to Heterogeneous Buyers
Joint third place:
Alina Ozhegova (National Research University Higher School of Economics): Segmentation of Theatre Audiences: Latent Class Approach for Combined Data
Alexander Tishin (New Economic School): Monetary Policy Surprises in Russia