News
Congratulations to Our 2019 Graduates!
6 June, 2019
The 2019 PhD and MA in Economics Graduation Ceremony took place on Friday, 31 June in the historic halls of Schebek Palace. Twenty successful graduates received their diplomas from the Ambassador of the United States to the Czech Republic, Mr. Stephen B. King, Member of the CERGE-EI Foundation Board, Susan Walton, the co-founder of CERGE-EI, Jan Švejnar, and CERGE-EI Acting Director, Sergey Slobodyan.
It was our great pleasure that Ambassador King kept the tradition and attended this special event. "Your degree is an exceptional accomplishment. It required extreme effort and persistence, as well as the support of families and those who are close to you," said Mr. King addressing our fresh graduates.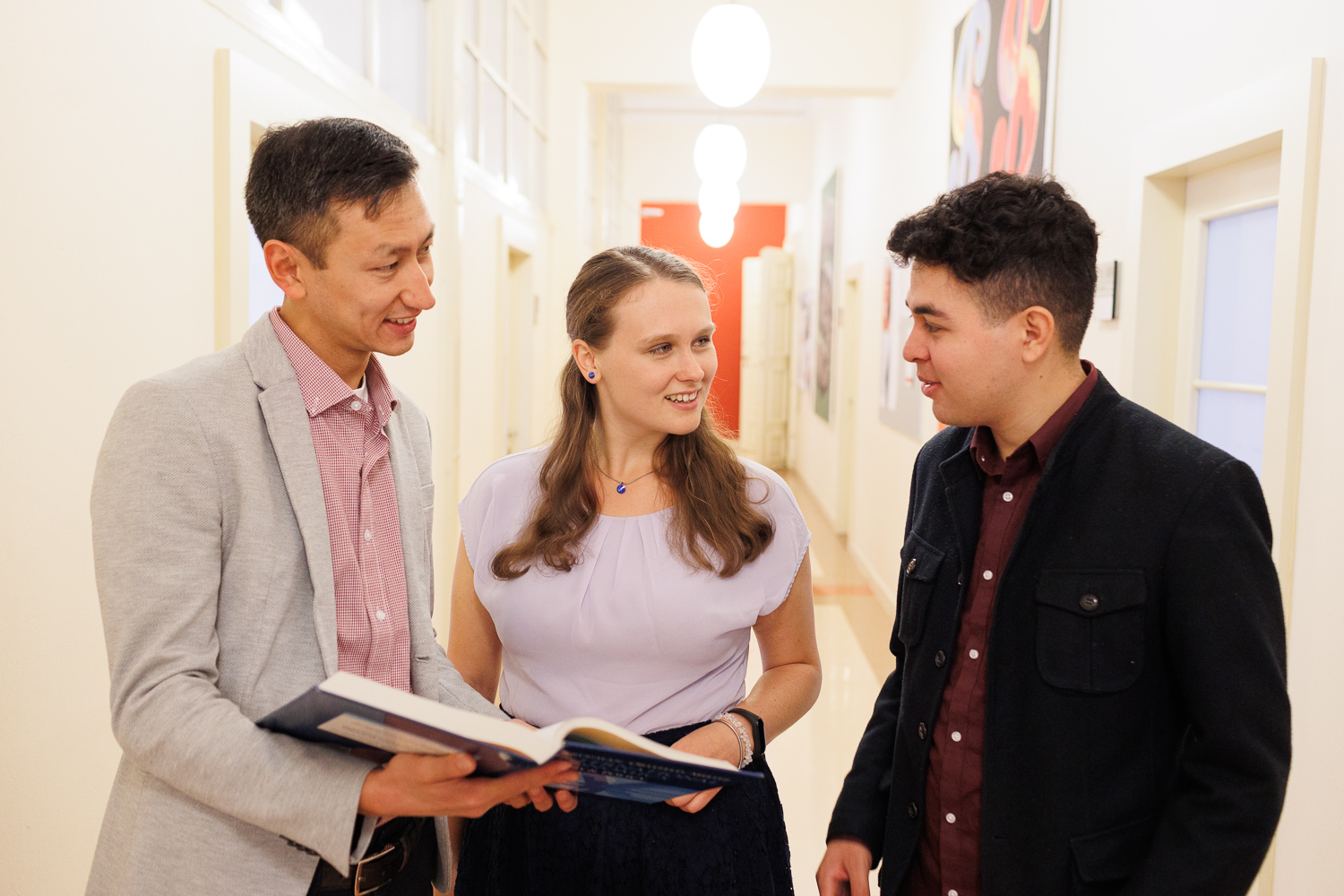 Member of the CERGE-EI Foundation Board, Susan Walton, stressed the importance of adding some extra values to their lives. She encouraged the 2019 graduates to be active members of society and to be engaged in any field that is close to their hearts.

The co-founder of CERGE-EI and Director of the Center on Global Economic Governance at Columbia University, Prof. Jan Švejnar, reminded the graduates that as they are joining the diverse community of CERGE-EI alumni, they are also becoming role models and an inspiration to all CERGE-EI students.

The Acting Director of CERGE-EI, Sergey Slobodyan, reminded the graduates that they should be prepared for obstacles on their way to success. "Failures are part of our jobs as scientists," he said, continuing to state that the important thing is not to give up.

The student speech was given by Ludmila Matysková, currently a Postdoctoral researcher at the Institute for Microeconomics, University of Bonn. Lída entertained the crowd with her great speech about the tough life of a PhD student throughout the various stages of studying.
Congratulations to all 2019 graduates!