News
Postdoctoral Placement at Paris School of Economics for Branka Matyska
24 September, 2021
Branka Matyska (2021 PhD in Economics graduate) started a postdoctoral position at the Paris School of Economics in July 2021.
Branka defended her thesis on market risk management policies in the financial sector at CERGE-EI in May 2021 under the supervision of Associate Professor Filip Matějka.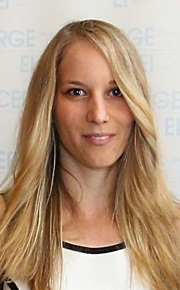 "CERGE-EI, to say the least, shaped my career path. The experience of studying at CERGE-EI equipped me with top-level research methods in economics, motivated me to ask challenging questions, and, crucially, inspired a future vision of what kind of researcher I want to become.
Above all, the most valuable contribution of CERGE-EI to my career path has been exposure to cultural diversity. With students coming from all corners of the world, not only were joint projects more fun, but day-to-day discussions with them taught me to appreciate individual talents and different perspectives on the world economy."
Prior to her postdoctoral position, Branka worked at the Paris School of Economics as a researcher. As a postdoc, Branka has started a project with Professor Gabrielle Demange, working on risk management policies of central clearing counterparties in derivative markets.
Let us once again congratulate Branka, and wish her the best in her academic career.