News
Jared Laxton: "Not Everybody Is Able to Make Decisions under Uncertainty."
15 March, 2022
In the most recent Talking Economics Podcast, Katarína Stehlíková and Jared Laxton have a closer look at challenges and opportunities in economic forecasting and modeling.
Jared moved to Prague about ten years ago and worked for six years in macroeconomic forecasting. He completed his Masters in Applied Economics at CERGE-EI in 2018 before moving to SpaceKnow, a start-up.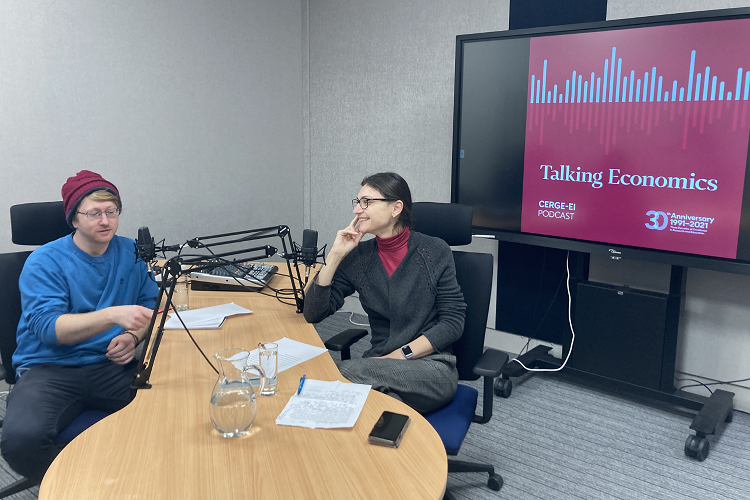 According to him, he was "trying to make satellite data relevant for economic forecasting and decision making." But he is now returning to his roots and beginning a new venture with his father focusing on bringing helpful economic modeling and analysis practices to anyone willing to listen.
Hear more of Talking Economics on several platforms, including Spotify, Google Podcasts, Apple Podcasts, Anchor.fm, and YouTube.