News
MAE Students Presented Their Final Projects
15 July, 2019
On Thursday, 11 July, students of Master in Applied Economics (MAE) program wrapped up their work on the Project Seminar with final presentations. This year, they cooperated with marketing data company Nielsen, an analytical unit of rating agency Moody's, and healthcare startup Cogvio.
Project Seminar is a core module of the one-year MAE program at CERGE-EI. Over a period of three months, students work intensively for clients in the private, public or non-profit sectors, applying their analytical skills to develop informed recommendations for real-world strategic challenges. Delivering smart data-based solutions for real clients is an essential part of our MAE program.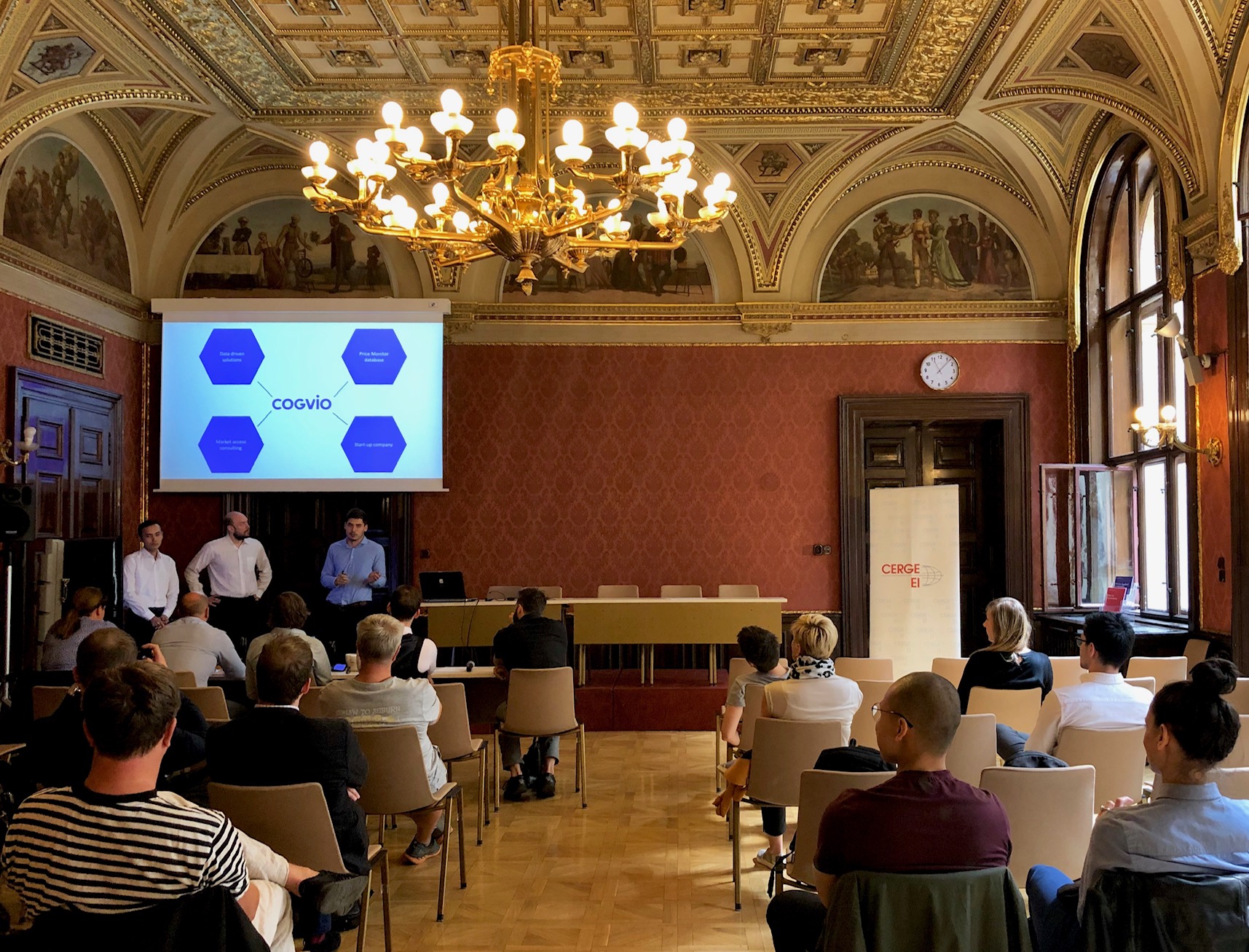 In the face of stiff competition, the 2019 project prize was awarded to Moody's project team for their teamwork, innovative approach and high-quality presentation.
Our congratulations to all teams for their hard work!