News
Klára Kalíšková: There Are Big Reserves in Increasing Labor Force
19 September, 2022
The Czech labor market situation has been affected by the COVID-19 pandemic and in recent months by the war in Ukraine. A high number of refugees, among whom women predominate, a tight market, and high inflation, present new challenges. What are the main characteristics of the Czech labor market now? What changes has the labor market undergone in recent years? In Talking Economics Katarína Stehlíková talks about these issues with Klára Kalíšková.
"What is really typical about the Czech labor market these years, is low unemployment. We have a really low unemployment rate and the labor market is very tight at the moment. There are also pressures on increasing wages connected to high inflation," Klára explains. This applies to women and women refugees from Ukraine in Czech Republic: "Czech Republic has very high female employment, but if you look at women, especially with pre-school children, we have one of the lowest employment rates. About half of the refugees are already employed, but they are not working in qualified positions, and only about 16% work in their own field. There are big reserves in increasing the labor force," she concludes.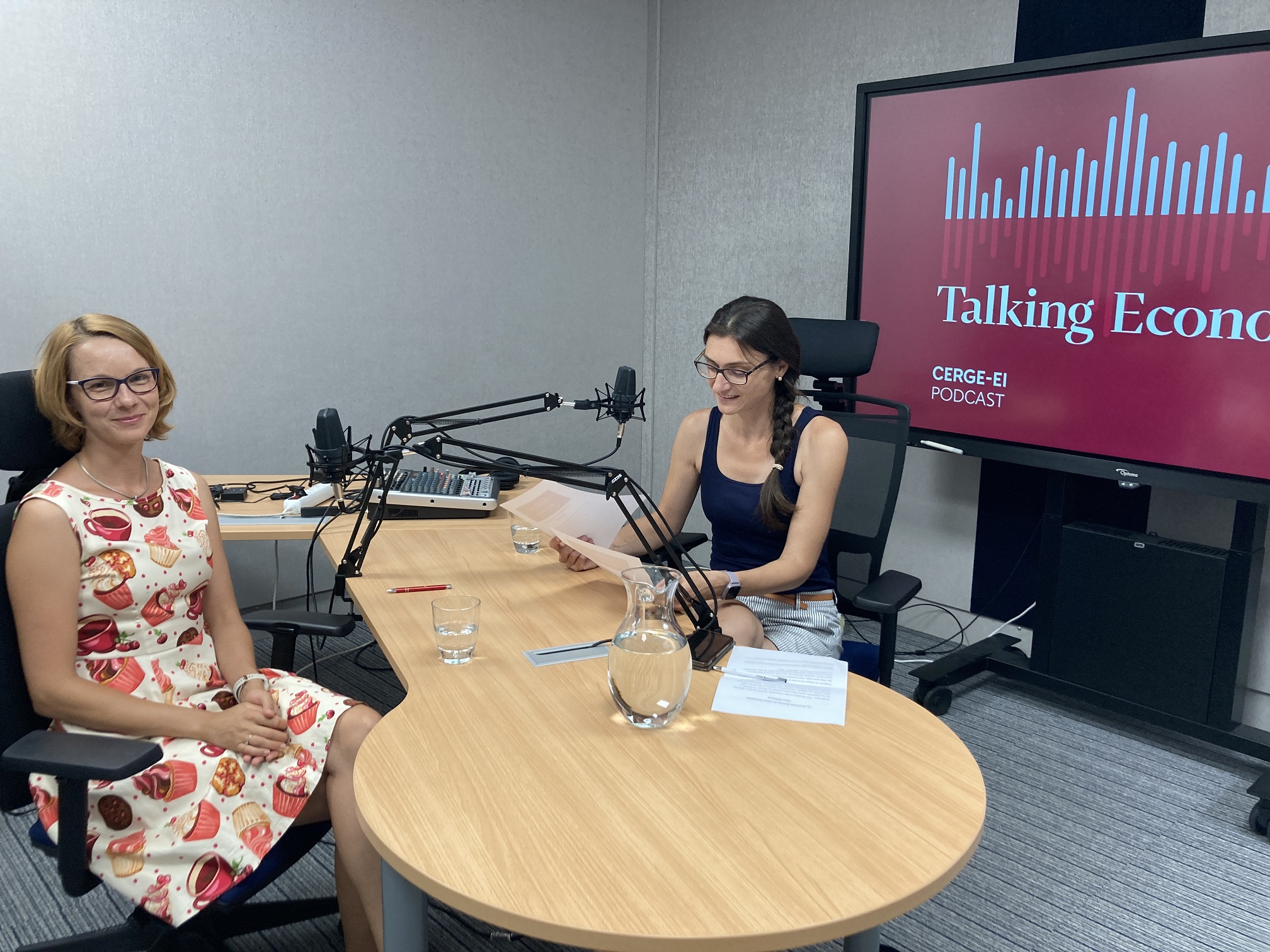 Klára Kalíšková is a CERGE-EI PhD alumna, an Assistant Professor Faculty of Informatics and Statistics, Prague University of Economics and Business, researcher of IDEA think tank, and Associated Scientist at Economics Institute of Czech Academy of Sciences. Her main research interests lie in empirical and policy-oriented research in labor economics and applied econometrics.
You can listen to the Podcast on: Spotify, Google Podcasts, Apple Podcasts, and YouTube.