News
Successful Second Round of PhD Mentoring Program
7 March, 2019
The second round of CERGE-EI's Mentoring Program for Women Researchers ended on Friday 1st March. The participants of the two introductory workshops that took place on January 25 and February 15 were invited to take part in a panel discussion focusing on Women in Science.
The event was organized to connect all participants of the mentoring program and inspire them with both personal and professional stories of successful women who live up to the motto of the program – "People Who Don't Give Up".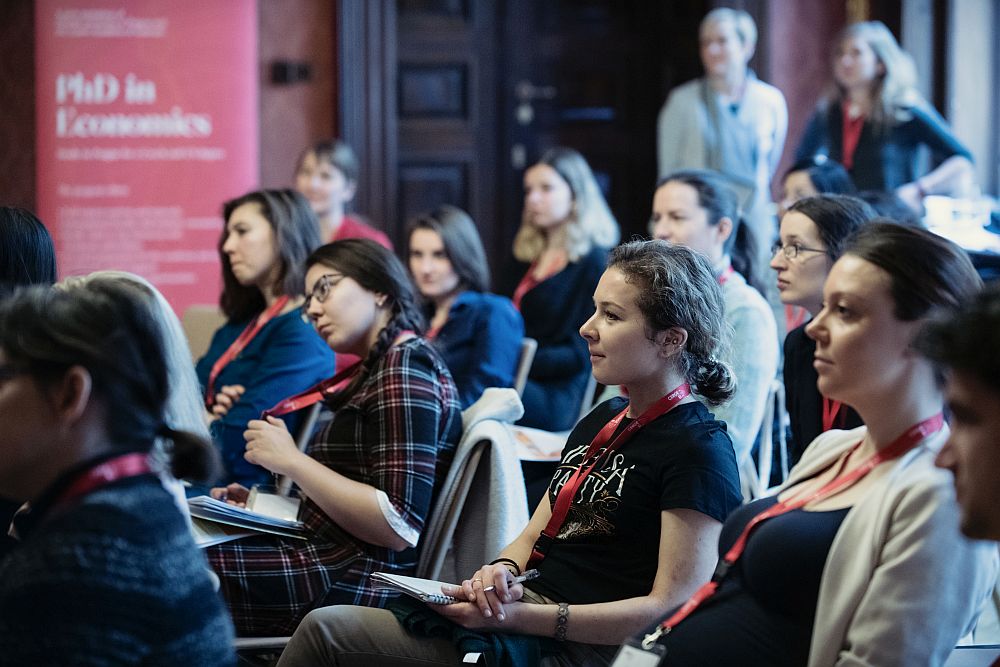 Inés Hardoy (Institute for Social Research, Oslo) opened the first part of the program with her presentation "Children and the Gender Gap in Management". The morning session continued with a discussion about career progression and ways to deal with obstacles everybody might face. Zuzana Brixiová (Technical University of Ostrava), Alexandra Tsvetkova (OECD Trento Centre for Local Development), Helena Fulková (Institute of Experimental Medicine, Czech Academy of Sciences), and Pavlína Louženská (Google Developers Launchpad) were the special guests of this debate.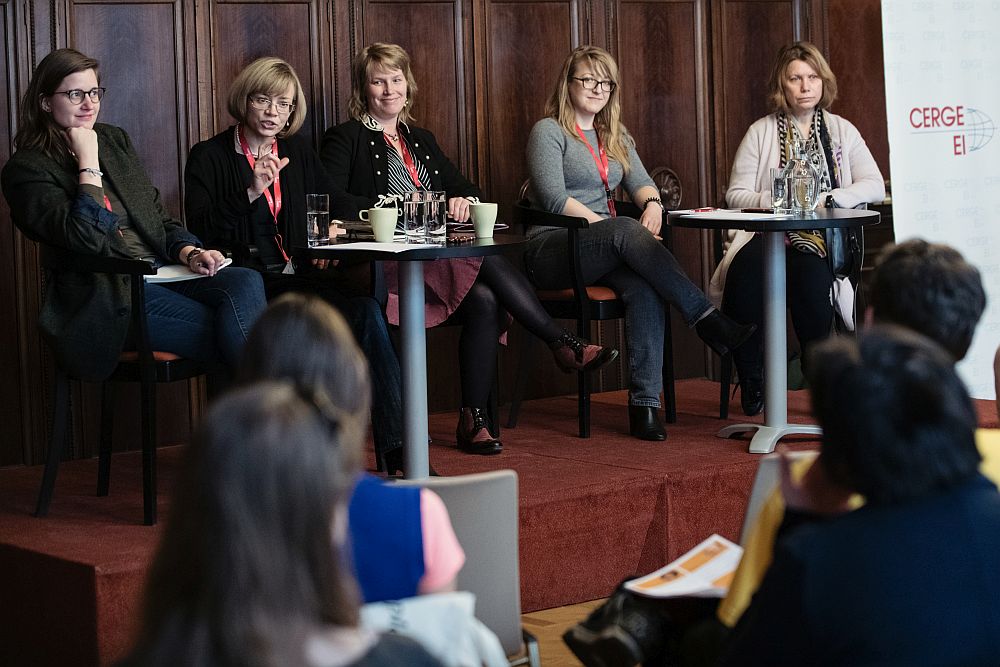 A presentation on the gender gap in science by Štěpán Jurajda (CERGE-EI) opened the second panel focused on publications and job market preparation. Inés Hardoy (Institute for Social Research, Oslo), Anastasiya Shamshur (University of East Anglia), Jana Cahlíková (Max Planck Institute for Tax Law and Public Finance, Munich) and Zuzana Fungáčová (Bank of Finland Institute for Economies in Transition) were the mentors for this part of the program.
CERGE-EI's Mentoring Program for Women Researchers points out the existing inequality in the representation of men and women in science but the main purpose of it is to support young female researchers on their way to a successful career.
We hope our initiative might inspire other scientific institutions to introduce similar projects to connect junior and senior scientists, build and strengthen links in the scientific community, and contribute to the development of young talent.
Read our blog post about the event.