News
Azizbek Tokhirov Becomes First Recipient of Newly Established Stapleton Scholars Award
29 November, 2022
CERGE-EI and the CERGE-EI Foundation are pleased to announce the first ever recipient of the recently established Stapleton Scholars Award: Azizbek Tokhirov, a third-year student at CERGE-EI.
The award was made possible thanks to a generous donation from Craig Roberts Stapleton, member of the CERGE-EI Foundation board, former American Ambassador to the Czech Republic, and a long-term friend of CERGE-EI.
"I would like to thank Craig Roberts Stapleton, the CERGE-EI Foundation, and CERGE-EI for the opportunity to visit the top US academic institutions. Over the course of the mobility program, I plan to collect data for future projects, learn more about high-level research and policy practices, and present preliminary results to faculty members at the respective universities," said Azizbek upon receiving the news.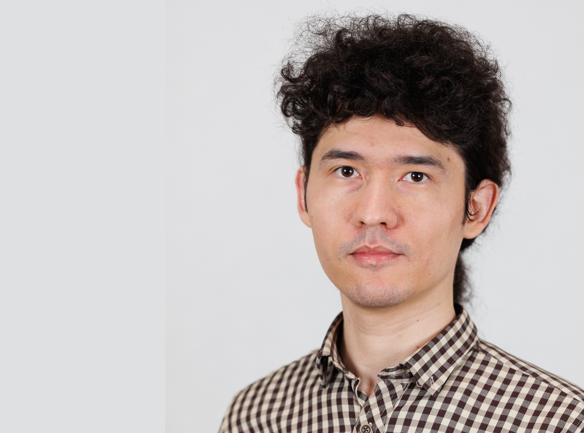 Azizbek Tokhirov (*1995) comes from Tashkent, the Republic of Uzbekistan. He is a third-year student at CERGE-EI, and will be headed this Spring Semester to the Center on Global Economy and Governance of Columbia University mainly to investigate the consequences of impatience based on Gallup data. He also intends to advance his research and academic development at the Center for Health and Wellbeing at Princeton University.
---
The recently established Stapleton Scholars Award aims to enable top-performing CERGE-EI students to pursue mobility research stays at top US universities. The Award augments students' funding to USD 2,500 per month (for up to 5 months); it covers round-trip, economy class airfare directly to and from Prague to the city of the host institution, up to the sum of USD 1,100. The Award also covers health insurance in the USA and US institutional fees.
The selected Stapleton Scholars will spend one week of their mobility at Princeton University, Griswold Center for Economic Policy Studies, where they will have an opportunity to engage with several distinguished faculty members. The stay begins with a one-day visit to NYC, where the Scholars will meet Ambassador Stapleton and other distinguished guests. The NYC trip travel costs and accommodation are funded by the scholarship. The Award also provides funding for one conference/workshop within the USA, covering travel and costs up to a total of USD 500. The Award further provides funding towards the selected scholars' stipend at CERGE-EI for one term after their return from the US, allowing the scholars to be exempt from assistantship work and focus fully on their research.
Scholarship applications are to be submitted to the CERGE-EI Mobility Committee in March and October of each year. Suitable candidates will be identified and final selection made by April 15 and November 15, respectively.