Career Integration Fellowships
Apply for a Career Integration Fellowship
CERGE-EI Career Integration Fellowships (CIFs) are available for Western-educated economists returning to Central and Eastern Europe and the countries of the former Soviet Union to take full-time academic posts.
The application window for fellowships beginning in the 2022-2023 academic year closed on 15 April 2022. We expect another round (for fellowships starting in Fall 2023) to open in early 2023. Please check back with us then.

Email queries should be directed to This email address is being protected from spambots. You need JavaScript enabled to view it..
Throughout the post-communist world, societies desperately need better understanding of fundamental economic principles. CERGE-EI Teaching Fellows' Career Integration Fellowships enable talented young people with Western PhDs to return to their home countries and assume full-time university positions. Back in their home country, these passionate teachers play a key role in creating support for both free minds and free markets.
Career Integration Fellowships provide crucial salary supplements, modern pedagogical training, access to electronic literature and data, and a support network of like-minded scholars. The fellowship also provides the opportunity to organize research stays at CERGE-EI.
The fellowship carries an award of $7200* per year and is guaranteed to be provided for 3 years. If the program receives sufficient funding in the future, fellowships may be renewed. The fellowship is provided over and above the salary paid by the university where the fellow will teach. (*$8000 per year starting 2020-2021)
Countries where Career Integration Fellows are currently teaching: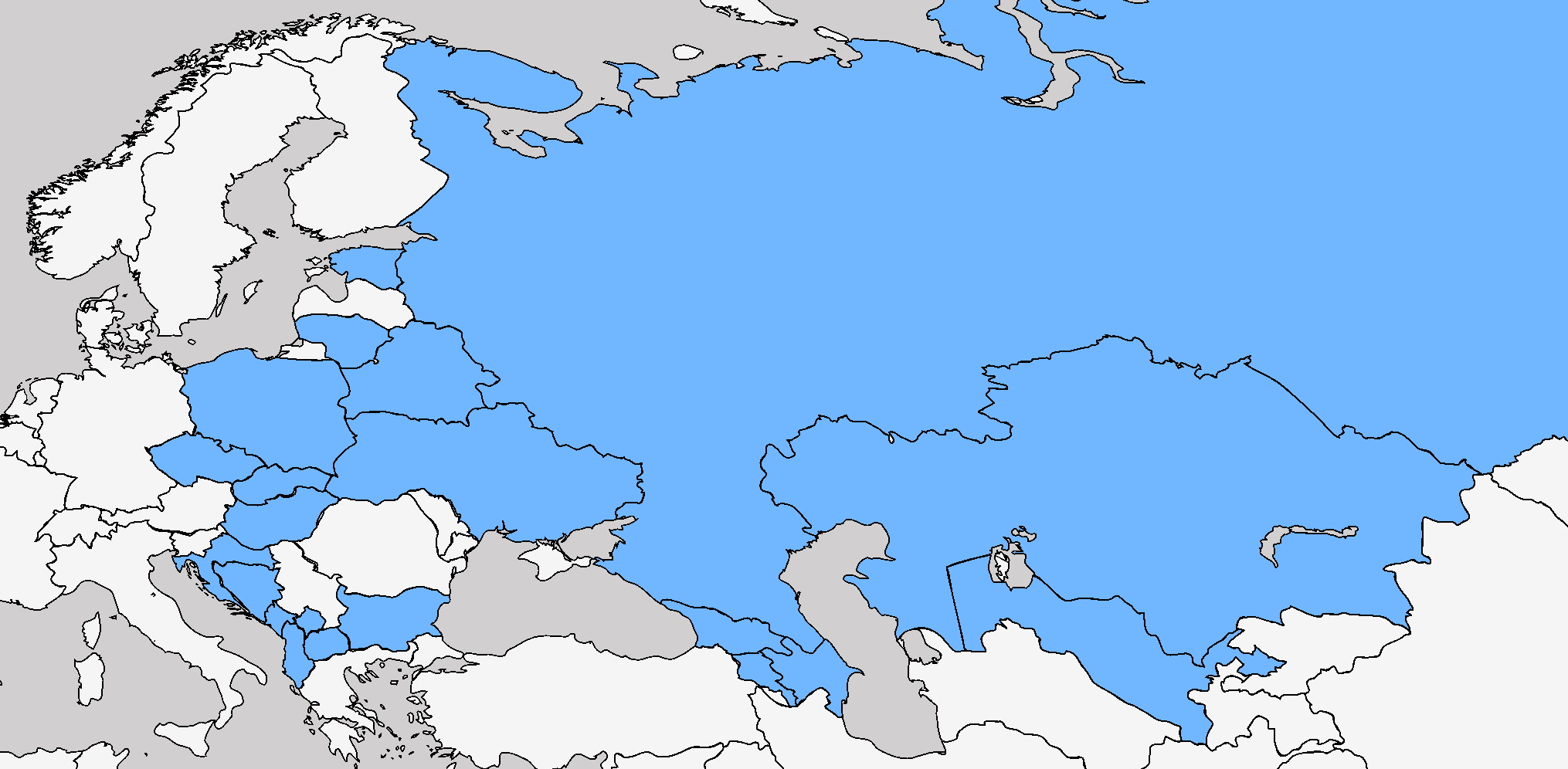 Albania, Armenia, Azerbaijan, Belarus, Bosnia and Herzegovina, Bulgaria, Croatia, Czech Republic, Estonia, Georgia, Hungary, Kazakhstan, Kosovo, Lithuania, Montenegro, North Macedonia, Poland, Russia, Slovakia, Ukraine and Uzbekistan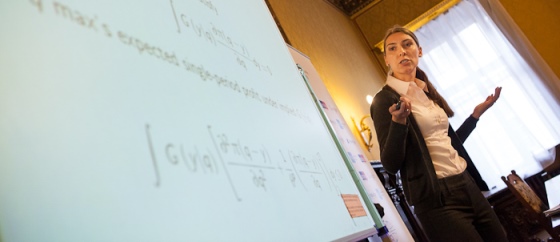 Current CERGE-EI Career Integration Fellows


2020 Awardees
Zohid Askarov (PhD, Deakin University, Victoria, Australia, 2014)
Westminster University, Tashkent, Uzbekistan
Birzhan Batkeyev (PhD, Northeastern University, USA, 2017)
International School of Economics, Kazakh-British Technical University, Almaty, Kazakhstan
Ivan Bozhikin (PhD, Vrije Universiteit Brussel, Belgium, 2016)
University of National and World Economy, Sofia, Bulgaria
Lubomír Cingl (PhD, Charles University in Prague, Czech Republic, 2016)
Prague Economics University (VŠE), Prague, Czech Republic
Bruno Ćorić (PhD, Staffordshire University, United Kingdom, 2008)
University of Split, Split, Croatia
Michal Ďuriník (PhD, Macquarie University, Sydney, Australia, 2020)
Masaryk University, Brno, Czech Republic
Huseyn Ismayilov (PhD, Tilburg University, The Netherlands, 2015)
ADA University, Baku, Azerbaijan
Ermira Kalaj (PhD, University of Trento, Italy, 2013)
University of Shkodër, Shkodër, Albania
Lejla Lazovic-Pita (PhD, Otto-Friedrich Universitat Bamberg, Germany, 2015)
School of Economics and Business, University of Sarajevo, Sarajevo, Bosnia and Herzegovina
Tomáš Lichard (PhD, CERGE-EI, Prague, 2016)
Prague Economics University (VŠE), Prague, Czech Republic
Leonita Mazrekaj (PhD, University of Graz, Austria, Expected 2021)
University of Peja Haxhi Zeka, Pejë, Kosovo
Tomáš Miklánek (PhD, CERGE-EI, Prague, 2017)
Prague Economics University (VŠE), Prague, Czech Republic
Arben Mustafa (PhD, Staffordshire University, United Kingdom, 2014)
University "Kadri Zeka", Gjilan, Kosovo
Edvard Orlić (PhD, Staffordshire University, United Kingdom, 2016)
Sarajevo School of Science and Technology, Sarajevo, Bosnia and Herzegovina
Sanja Peković (PhD, University Paris-EST, 2010)
University of Montenegro, Kotor, Montenegro
Fisnik Reçica (PhD, Staffordshire University, United Kingdom, 2016)
Riinvest College, Prishtina, Kosovo
Vladimir Šimić (PhD, Staffordshire University, United Kingdom, 2008)
University of Split, Split, Croatia
Ágnes Szabó-Morvai (PhD, Central European University, Budapest, Hungary, 2015)
University of Debrecen, Debrecen, Hungary
2019 Awardees
Lumir Abdixhiku (PhD Staffordshire University, UK, 2013)
Riinvest College, Prishtina, Kosovo
Zurab Abramishvili (PhD CERGE-EI, Czech Republic, 2017)
International School of Economics-Tbilisi State University (ISET), Tbilisi, Georgia
Gurgen Aslanyan (PhD CERGE-EI, Czech Republic, 2014)
American University of Armenia, Yerevan, Armenia
Selena Begović (PhD Staffordshire University, UK, 2015)
University of Sarajevo, School of Economics and Business, Bosnia and Herzegovina
Márta Bisztray (PhD Central European University, Hungary, 2016)
Corvinus University, Budapest, Hungary
Tetyana Dubovyk (PhD University of Minnesota, USA, 2010)
Oles Honchar Dnipro National University, Dnipropetrovsk, Ukraine
Ardiana Gashi (PhD Staffordshire University, UK, 2007)
University of Prishtina, Kosovo
Aida Gjika (PhD Staffordshire University, UK, 2018)
University of Tirana, Albania
Silvia Golem (PhD Staffordshire University, UK, 2011)
University of Split, Croatia
Aleksandr Grigoryan (PhD University of Turin, Italy, 2009)
American University of Armenia, Yerevan, Armenia
Tomoyuki Hashimoto (PhD Linacre College, Oxford University, UK, 2016)
ISM University of Management and Economics, Vilnius, Lithuania & Vistula University, Warsaw, Poland
Madina Junussova (PhD Carleton University, Canada, 2018)
University of Central Asia, Tekeli, Kazakhstan
Valbona Karapici (PhD University of Bamberg, Germany, 2017)
University of Tirana, Albania
Alma Kudebayeva (PhD University of Manchester, UK, 2015
KIMEP University, Almaty, Kazakhstan

Matej Lorko (PhD Macquarie Graduate School of Management, Australia, 2019)
University of Economics in Bratislava / Technical University of Košice, Slovak Republic
Lev Lvovskii (PhD University of Iowa, USA, 2017)
Belarusian Economic Research and Outreach Center (BEROC), Minsk, Belarus
Arta Mulliqi (PhD Staffordshire University, UK, 2016)
Dukagjini/UBT College, Kosovo
Oksana Nezhyvenko (PhD University Paris-Est Creteil, France, 2018)
National University of Kyiv-Mohyla Academy, Kyiv, Ukraine
George Papava (PhD University of Chicago, USA, Expected 2020) *
Ilia State University, Tbilisi, Georgia
Emelj Tuna (PhD Swedish University of Agricultural Sciences, Uppsala, Sweden, 2015)
Ss. Cyril and Methodius University in Skopje/Institute of Agricultural Economics, North Macedonia
Ricardo Vicente (PhD European University Institute, Italy, 2016)
University of Tartu, Estonia
2018 Awardees
Rustu Duran (PhD University of Oxford, UK, 2017)
Kazakh-British Technical University (KBTU) / International School of Economics and Social Sciences (ISE), Almaty, Kazakhstan

Arsena Gjipali (PhD Staffordshire University, UK, 2008)
University of Tirana, Albania

Teimuraz Gogsadze (PhD University of Leicester, UK, 2017)
International School of Economics at Tbilisi State University (ISET), Tbilisi, Georgia

Maxim Goryunov (PhD CERGE-EI, Prague, Czech Republic, 2016)
Nazarbayev University, Astana, Kazakhstan

Ali Gunes (PhD University of Rochester, USA, 2014)
ADA University, Baku, Azerbaijan

Klára Kalíšková (PhD CERGE-EI, Prague, 2015)
Prague Economics University (VŠE), Czech Republic

Lena Malešević Perović (PhD Staffordshire University, UK, 2007)
University of Split, Croatia

Nevila Mehmetaj (PhD Swiss Management Center, Switzerland, 2014)
University "Luigj Gurakuqi", Shkoder, Albania

Maja Mihaljević Kosor (PhD Staffordshire University, UK, 2009)
University of Split, Croatia

Esmeralda Shehaj (PhD Staffordshire University, UK, 2013)
University of Tirana, Albania

Robert Somogyi (PhD École Polytechnique - Univeristé Paris-Saclay, France, 2016)
Budapest University of Technology and Economics, Hungary

Stjepan Srhoj (PhD University of Innsbruck, Austria, 2019)
University of Dubrovnik, Croatia

Katalin Szemerédi (PhD University College London, UK, 2015)
Corvinus University of Budapest, Hungary

Gëzim Tosuni (PhD Staffordshire University, UK, 2014)
Kadri Zeka University, Gjilan, Kosovo

Azamat Valei (PhD CERGE-EI, Prague, Czech Republic, 2017)
Ural Federal University, Yekaterinburg, Russia

Visar Vokrri (PhD Marche Polytechnic University, Ancona, Italy, 2019)
Riinvest College, Prishtina, Kosovo

Dmitriy Vorobyev (PhD CERGE-EI, Prague, Czech Republic, 2013)
Ural Federal University, Yekaterinburg, Russia

Orjon Xhoxhi (PhD University of Copenhagen, Denmark, 2017)
Agricultural University of Tirana, Albania

Muharrem Yeşilırmak (PhD, University of Iowa, 2013)
ADA University, Baku, Azerbaijan

Merita Zulfiu Alili (PhD Staffordshire University, UK, 2014)
South East European University, Tetovo, North Macedonia

* Denotes Fellows Sponsored by Global Philanthropic Trust
For more information please write to the teaching fellows administration team at This email address is being protected from spambots. You need JavaScript enabled to view it.