News
Second-Year RSJ Research Fellowships Recipients Announced for 2021
27 July, 2021
The winners of this year's RSJ Second-Year Research Fellowships are known! CERGE-EI's students Martin Kosík, Jan Žemlička and Arseniy Scherbov have been awarded Research Fellowships sponsored by the RSJ Foundation.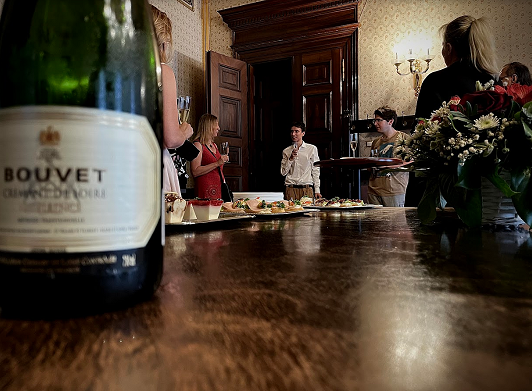 The Second-Year Research Fellowships are awarded for the best research proposals submitted by PhD in Economics students. The purpose of the fellowship is to facilitate the transition from course work to dissertation research and help students to fully concentrate on the first steps of their research career.
The results of the competition were announced by CERGE-EI Director Sergey Slobodyan and Professor Marek Kapička during a small ceremony.
Marek Kapicka and Paolo Zacchia, members of this year's academic committee, have evaluated a total of 11 student submissions and selected the winners.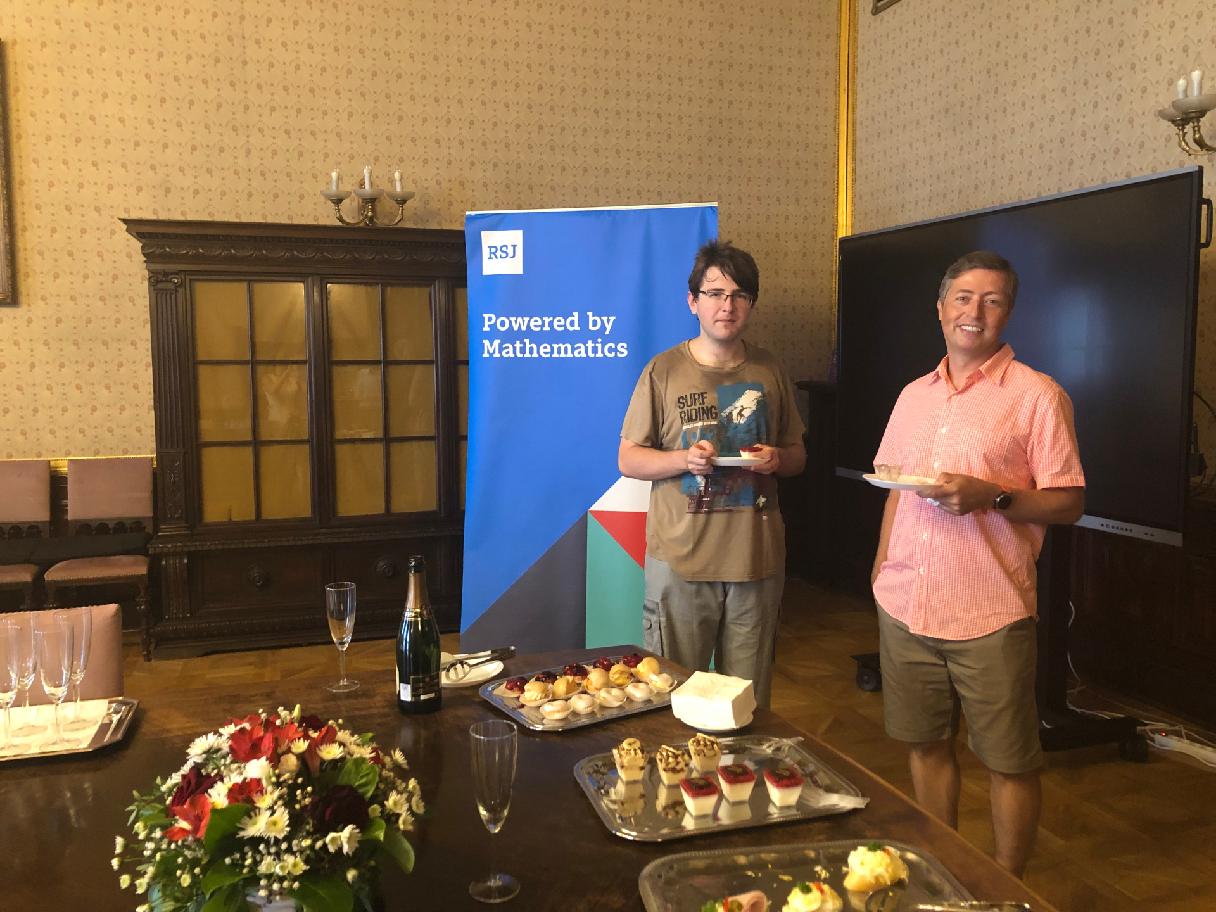 The first prize of CZK 55 000 goes to Martin Kosík. Martin addresses a longstanding debate: the consequences of "indirect rule," i.e. the mediation by local elites on behalf of colonial powers, on later economic development. To this end, he plans to exploit a natural experiment that occurred in Central India, where historical institutions were shaped by geography. His preliminary results are suggestive of a null effect, a potentially relevant contribution to the literature.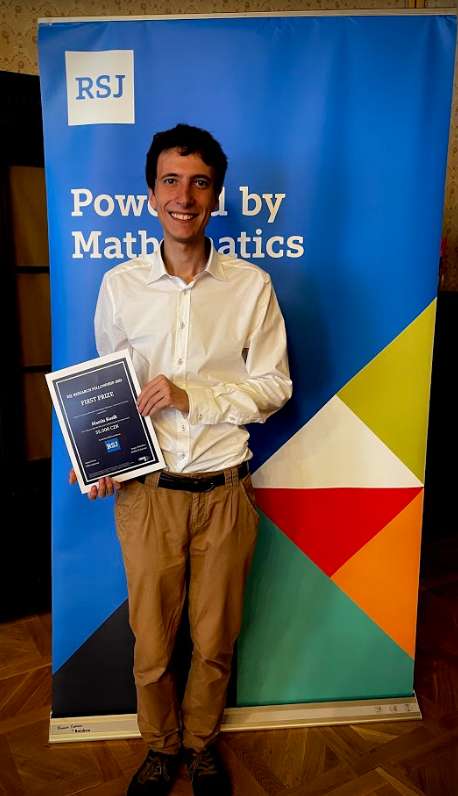 The second prize of CZK 45 000 goes to Jan Žemlička, who proposes a novel method for computing equilibria in heterogeneous agent economies with aggregate risk. The method will allow him to quantitatively study optimal policies in highly complex environments, taking into account both distributional and aggregate effect of the tax policies. As an example, he plans to study the optimal tax policy response to a COVID-19 crisis.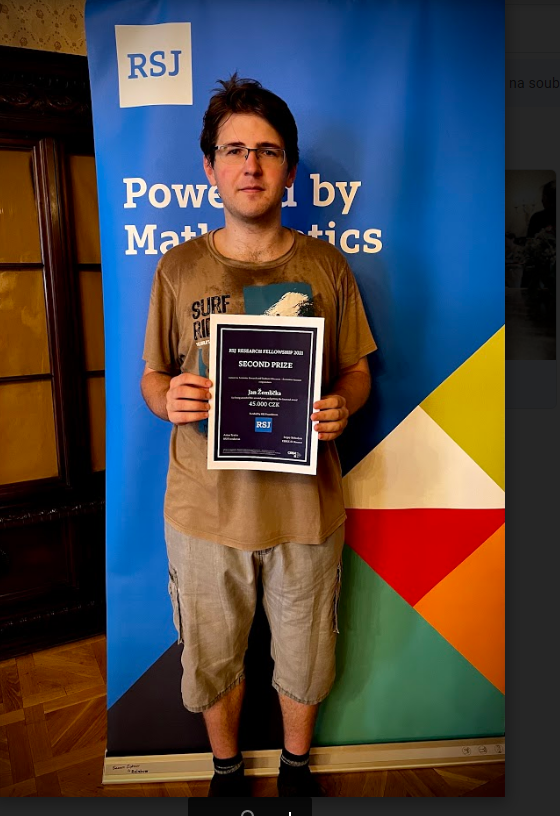 The third prize of CZK 38 000 goes to Arseniy Scherbov. Arseniy proposes to study the effect that the arrival of refugees from Ukraine, following the 2014-2015 Donbas war, has had on the local crime in Russia. His preliminary results suggest that more interesting and nuanced conclusions may be drawn as the result of additional efforts in data collection and analysis.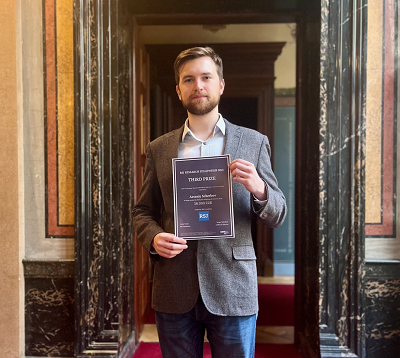 Congratulations to the winners!