News
Silvester van Koten: Gas and Electricity Prices Should Go Down Around March 2022
27 October, 2021
Electricity prices have tripled compared to last year. Some providers in the Czech Republic went bankrupt. "When will the prices decrease?" asks Katarína Stehlíková in the Talking Economics Podcast with Silvester van Koten.
Silvester explains that the demand for energy, in general, went down because of the pandemic. Now we are seeing an increase in demand; we see the prices of oil and gas booming again. "Another reason for the increase in prices is the fact that the winter last year was cooler than usual. And generally, demand in the whole world is much higher. But this should get better when spring comes. And if the winter turns out not to be too cold, the prices may decrease even earlier," Silvester says.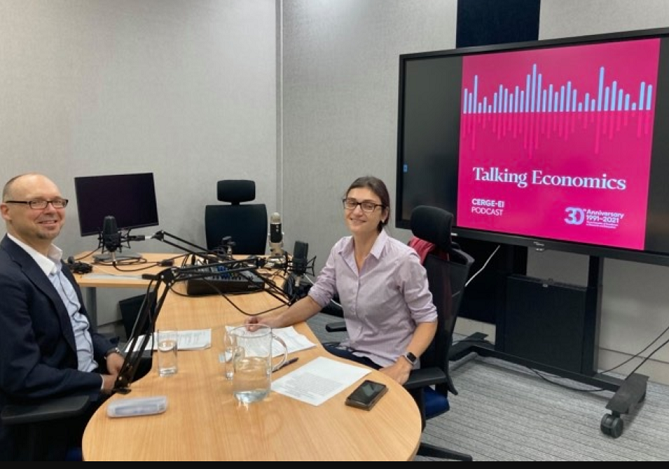 Silvester van Koten is a CERGE-EI Ph.D. alumnus and a senior researcher at the Faculty of Social and Economic Studies at Jan Evangelista Purkyně University in Ústí nad Labem. He specializes in energy economics and experimental economics with a particular interest in the economics of electricity markets, renewables, and regulations.
You can listen to the Talking Economics Podcast on several platforms, including Spotify, Google Podcasts, Apple Podcast, Anchor.FM, and YouTube.