Past Scholars
Impact for Society Fellowship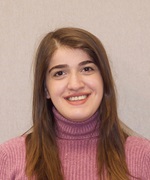 Elshana Mammadli, Azerbaijan, ISF 2019-2020

Elshana took part in a social project aimed at teaching kindergarten and school children traffic rules with the goal to promote healthy future. Elshana herself gave lessons to 110 children throughout 7 months teaching them theory of road safety, leading interactive discussions, and offering participation in different games to apply theoretical knowledge they obtained. She also created a testing system to evaluate the progress of children, including interim quizzes and comparison of knowledge in the beginning and end of the project.
Other ISF Scholars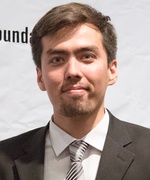 Masood Sadat, Afghanistan, ISF 2016-2017

Masood was a Research Officer in the Asia Foundation in Afghanistan where he was active in improving data-analysis education in his community. Using his analytical experiences in a number of research positions, Masood was able to train over 100 Afghan researchers, analysts and professionals in both government and private institutions to work with data, a skill still widely undeveloped in Afghanistan. Masood wrote a data analysis textbook in Dari language, which is freely available both in print and electronically to Afghans, the first and only manual of it's kind in the Dari language.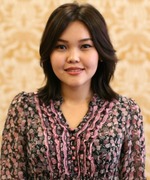 Ermek Moldoshova, Kyrgyzstan, ISF 2017-2018
Ermek was involved in the Agrotourism Sustainability Project in Kyrgyzstan as a Project Manager. This project was aimed at conducting qualitative research in helping farmers all over four agricultural regions of Kyrgyzstan to grow sustainable businesses in agrotourism. Ermek interviewed 60 farmers in total and ran workshops and training sessions for 150 people providing knowledge in business planning, promotion and advertisement. The project was successful and the results were impressive: 70% of all farmers started sharing their knowledge with their family and neighbors. Moreover, the farmers' services were included in the tourist programs of a number of travel agencies.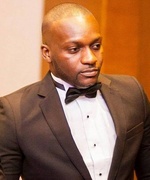 Leonard Annan, Ghana, ISF 2016-2017
Leonard is passionate about using technology and innovative approaches to advancing literacy skills in his home region, Ghana. With a background in computer science, Leonard initiated the Adesua Ye ("Education is Great") Literacy Foundation campaign to empower the less privileged across Ghana by educating critical thinking and technological competence. In Ghana the literacy rate at that moment was low as 67.3% (Ghana Statistical Service) and in a survey conducted by Leonard, 90% of the illiterate people he interviewed had mobile phones. This inspired Leonard to develop the 'Adesua Ye Learning Tool'', an android application that helps adults learn how to read.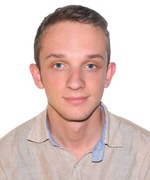 Theodhor Kouro, Greece, ISF 2016-2017

Theo was dedicated to overcoming challenges of youth unemployment in rural areas of his home nation, Albania. Involved in the Innovation for Development in Rural Areas project for the United Nation's Skill Development for Employment (SD4E) program in Albania, Theo helped carry out a number of fieldworks and research to further understand the core issues of unemployed youth in rural regions. In collaboration with Albania's Ministry of Social Welfare and Youth and the National Employment Service, Theo participated in a prototyping team for intervention policies that would confront the main problems that were discovered in their research. Through creativity, experimentation, testing and reiteration, his team employed a human-design approach to find an effective strategy to assist unemployed youth, namely an online database and network.
---
Public Service Fellowship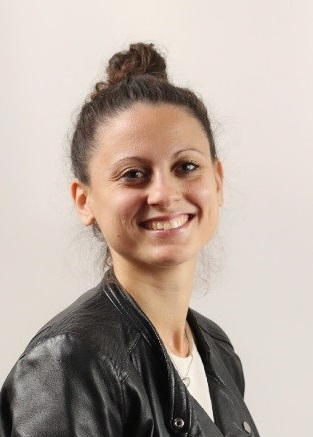 Ivana Draženović, Croatia, PSF 2018-2019
Ivana is working as a Labor Market Analyst for the Croatian National Bank. She is a great example of a young professional who had been working for a few years when she realized that she wanted to develop new skills and move forward in her career.
"Before applying to CERGE-EI, I had been working as a labor market analyst for the Central Bank for 4.5 years. The fact that I was already experienced enough to do my daily job without difficulties was positive and negative at the same time. I felt that if I wanted to progress more and explore further, I need a better quantitative background from the one I had," said Ivana. Read her interview in our blog.
Other PSF Scholars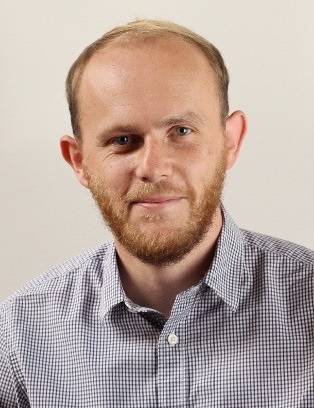 Igor Knež, Croatia, PSF 2018-2019
Igor had been working at the Croatian Bureau of Statistics for five years when he decided to send his application for CERGE-EI´s Master in Applied Economics program. After one year of hard work, he left Prague in July 2019 with a new diploma, new skills and new knowledge, and plans for his future, but also with a feeling that he had became part of a big family.
"I was searching for a program where I could deepen my knowledge in Economics but also acquire practical knowledge in the field of data science. I realized that I had come to the point in my career where my current level of academic knowledge was not enough," explained Igor about his motivation for thinking of some further education. Interview with Igor after he finished the MAE program can be found here.
---
Merit-Based Scholarship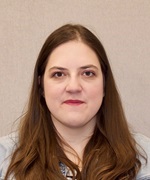 Pavla Neumannová, Czech Republic, Scholar 2019-2020
"I consider applying for the MAE program at CERGE-EI one of the best decisions of my life. Unlike my previous experience, we are not forced to memorize things; instead, we work on real projects with real data under supervision of internationally recognized professors. Friendly but highly professional environment makes CERGE-EI the best institution I've ever studied at. All this motivated me to do my best to receive the Merit Scholarship for Exceptional Students. It was a tough semester, however, the effort paid off not only because of the money received, but also because of the newly acquired skills."
Other Merit-Based Fellowship Scholars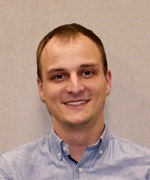 Martin Pecha, Czech Republic, Scholar 2019-2020
Martin came to study the Masters in Applied Economics program after completing the degree in chemical enigneering, running his own business, and leading a student consulting club.
"One year of highly-intense work on practical projects, case studies and assignments makes MAE a unique system of education in the Czech environment. I have not felt such a great satisfaction in years like after the first trimester and I studied at a comparably difficult technical university before. Everything I do, I am trying to do the best I can, to represent myself and others involved in a good way, and I am glad that this philosophy pays off."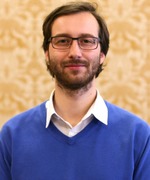 Lukáš Makovský, Czech Republic, Scholar 2017-2018

Lukáš obtained his Bachelor degree in the field of Architectureand Urban Planning from the Czech Technical University in Prague. It's worth mentioning that Lukáš has managed to become the top student in the class, even though at the same time he was working at the Prague Planning and Development Institute as the Head of the Strategy and Development Office.
"I found it very important, but also challenging, to understand urban development in the perspective of economics. I understood that a formal education in economics would give me strong foundations that would extend my professional skills. Therefore I applied for the MA in Applied Economics at CERGE-EI. I appreciate its data-oriented program that is also supported with strong economic theory. I believe a combination of urban planning and economic education will give me an opportunity to do urban economics research or even a PhD in urban economics in the future."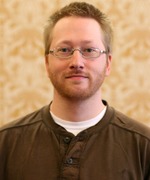 Jared Laxton, Canada, Scholar 2017-2018

Prior to CERGE-EI, Jared studied economics in Canada, then moved to Prague and worked for 6 years in macroeconomic forecasting. Jared answers how to receive the Merit-based Scholarship: "It is a complex question with a simple solution—try your best. Doing so certainly increases your chances. However, if you do not get it, then you can at least say you tried your best, which is the point. Normal platitudes also apply: study hard, focus in lectures, be engaged." After graduation Jared wanted to go back into forecasting and prediction, in the public or private sector.