Researchers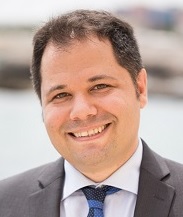 Paolo Zacchia, Ph.D.
Visiting Research Fellow
Research orientation: Productivity and Innovation, Networks, Economic Geography, Applied Econometrics
Office: 318
+420-224 005 174
This email address is being protected from spambots. You need JavaScript enabled to view it.
https://www.paolozacchia.com/
Paolo Zacchia has been a Visiting Research Fellow at CERGE-EI since September 2019. He is also an Assistant Professor at the IMT School for Advanced Studies. Paolo earned his master's degree in Economics (2009) from the University of Bologna, Italy, and a Ph.D. in Economics (2015) from the University of California, Berkeley, USA. In 2012, he worked as a Research Analyst at the European Bank for Reconstruction and Development.
Research Orientation
Paolo is an applied microeconomist who explores questions about productivity, innovation, the input-output structure of the economy, and economic geography. He is especially eager to pursue projects with macroeconomic and policy implications. Another theme of his work is the adoption of ideas about networks in order to provide a finer-grained characterization of microeconomic interactions. He has also developed a side interest in the econometrics of networks.