2017/2018 Cohort's Scholars
The MAE program provides a range of scholarships for distinguished students, which allows applicants to cut up to 70% off the tuition fee. More about the scholarships.
Impact for Society Fellowship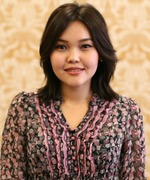 Ermek Moldoshova
Ermek comes from the Kyrgyz Republic, where she was involved in the Agrotourism Sustainability Project as a project manager. This project was aimed at conducting qualitative research in helping farmers all over four agricultural regions of Kyrgyzstan to grow sustainable businesses in agrotourism. Ermek interviewed 60 farmers in total and ran workshops and training sessions for 150 people providing knowledge in business planning, promotion and advertisement. The project was successful and the results are impressive: 70% of all farmers started sharing their knowledge with their family and neighbors. Moreover, the farmers' services were included in the tourist programs of a number of travel agencies.
With the Master's program at CERGE-EI, and in particular the knowledge obtained on the Behavioral Economics course, Ermek will be able to run other experiments in the Kyrgyz Republic. After graduation, Ermek aims to continue with social impact projects and concentrate on social business development/social entrepreneurship.
Ermek is also doing her Applied Learning Program (ALP) Scholarship during the Spring semester.
CERGE-EI is excited to have Ermek in Prague and is enjoying assisting and collaborating with the Impact for Society Fellow to help her achieve her ambitions for community development.
Merit-based Scholarship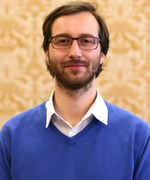 Lukáš Makovský
Lukáš obtained his Bachelor degree in the field of Architectureand Urban Planning from the Czech Technical University in Prague. It's worth mentioning that Lukáš has managed to become the top student in the class, even though at the same time he is working at the Prague Planning and Development Institute as the Head of the Strategy and Development Office.
"I found it very important, but also challenging, to understand urban development in the perspective of economics. I understood that a formal education in economics would give me strong foundations that would extend my professional skills. Therefore I applied for the MA in Applied Economics at CERGE-EI. I appreciate its data-oriented program that is also supported with strong economic theory.

I believe a combination of urban planning and economic education will give me an opportunity to do urban economics research or even a PhD in urban economics in the future."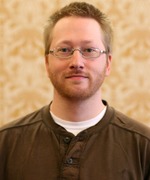 Jared Laxton
Prior to CERGE-EI, Jared studied economics in Canada, then moved to Prague and worked for 6 years in macroeconomic forecasting. Jared answers how to receive the Merit-based Scholarship: "It is a complex question with a simple solution—try your best. Doing so certainly increases your chances. However, if you do not get it, then you can at least say you tried your best, which is the point. Normal platitudes also apply: study hard, focus in lectures, be engaged." After graduation Jared plans to go back into forecasting and prediction, whether in the public or private sector remains to be seen.