Since its inception in September
2015
almost
1800
students from more than
50
universities have applied and
70%
have been accepted. More than
35
courses, workshops and lectures have been offered.
Economics Discovery Hub
This email address is being protected from spambots. You need JavaScript enabled to view it.
What is the Economics Discovery Hub
The Economics Discovery Hub (EDH) is a free exploratory platform for student development brought to you by CERGE-EI graduate programs.
The EDH offers free high-quality extra-curricular education in a small-group format in Prague, welcoming talented high school and university students curious about economics and/or data science, regardless of their field of study.The objective of the EDH is on student development in the following three areas: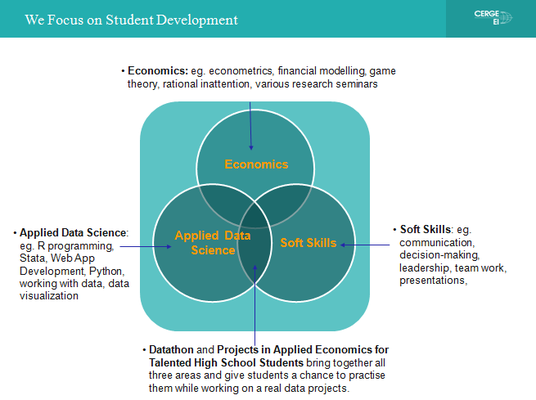 Our courses are very popular (almost 1,800 students have registered for our activities since 2015) and thus are selective.
See below for the activities offered in previous academic year: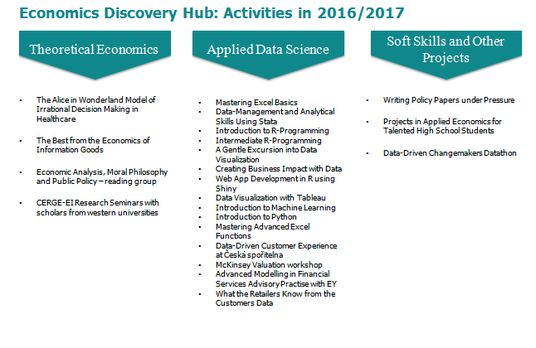 Follow EDH on Facebook for the latest news and tips. Contact us at This email address is being protected from spambots. You need JavaScript enabled to view it. if you have any questions.